Description
This coin features colours from teams around the world that are packed into one dynamic maple leaf to celebrate soccer and its ability to unite people from around the world. Whether you're from North America or any other continent on the globe; whether you're a player on the pitch or a fan cheering from the stands; this very special coloured coin invites you to be part of the soccer magic that will be played out in Canada in 2015—WELCOME!
PRODUCT SPECIFICATIONS
SRP: $59.95
Item Number: 145070
UPC: 6-23932-06668-7
Composition: 99.99% pure silver
Mintage: 15,000
Weight (g)*: 15.87
Diameter (mm): 34
Face Value: $10
Finish: Proof
Edge: Serrated
Packaging: Custom clamshell with custom beauty box
Artist: Greg Banning

SPECIAL FEATURES
Official commemorative coin of the FIFA Women's World Cup Canada 2015TM/MC!
One of only two specially designed coloured coins!
Superbly crafted in 99.99% pure silver to capture the energy and passion of the "beautiful game."
Soccer ball display case a unique touch for a stunning presentation.
The perfect collectible for any Canadian who's proud to host FIFA Women's World Cup 2015TM/MC, particularly residents of the six cities where the tournament will be played: Moncton, Montréal, Ottawa, Winnipeg, Edmonton and Vancouver.
Coaches! Give this coin as a unique award.

DESIGN
Canadian artist Greg Banning has created an energizing design of a single maple leaf with the colours of the world that will appear on the pitch at FIFA Women's World Cup 2015TM/MC. It's a symbolic welcome from Canada to the world and a global celebration of people uniting in sport.
RESTRICTIONS
On sale in Canada and the US only.
© The official Emblem of the FIFA Women's World Cup Canada 2015™ and the FIFA Women's World Cup Trophy are copyrights and trademarks of FIFA. All rights reserved.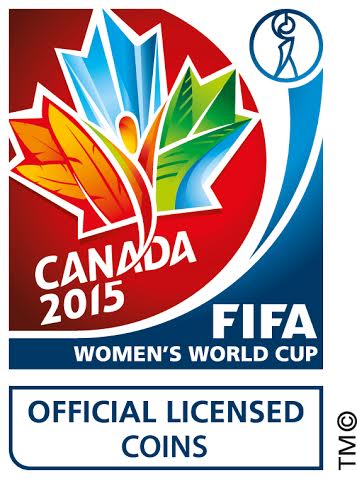 View All
Close